Interested In Putting The Leonardo Diagnostic Tool To Work In Your Shop Or Dealership?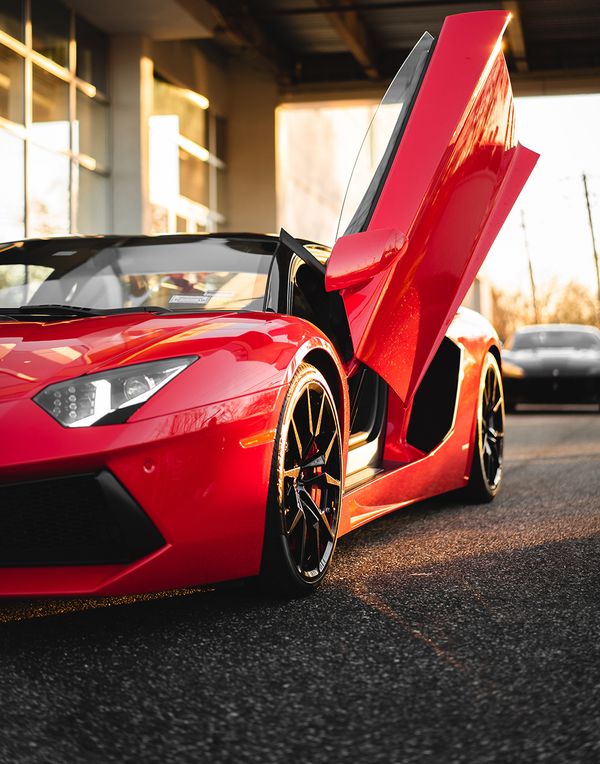 Welcome
Welcome to Leonardo Diagnostic Tool, the industry standard for Ferrari, Maserati, and Lamborghini repairs. Our diagnostic tool is designed in Italy by experts with over 30 years of experience in the automotive diagnostic tool field. We provide dealerships and independent mechanics with a powerful diagnostic tool that is easy to use and reliable. With our tool manufactured by Accinni SRL, you can quickly and accurately diagnose any issue with your vehicle. Yearly Training classes are one of the primary differences between us and other scan tool companies. We provide training on Ferrari, Maserati, Lamborghini, McLaren and Aston Martin strategies, as well as how the Leonardo tool will bring you on the leading edge of automobile diagnostic repair for high-end supercars. We pride ourselves on being the industry standard for repairs and diagnostics on these luxury brands. Our team of experts is dedicated to providing the best possible service to our customers, no matter their needs.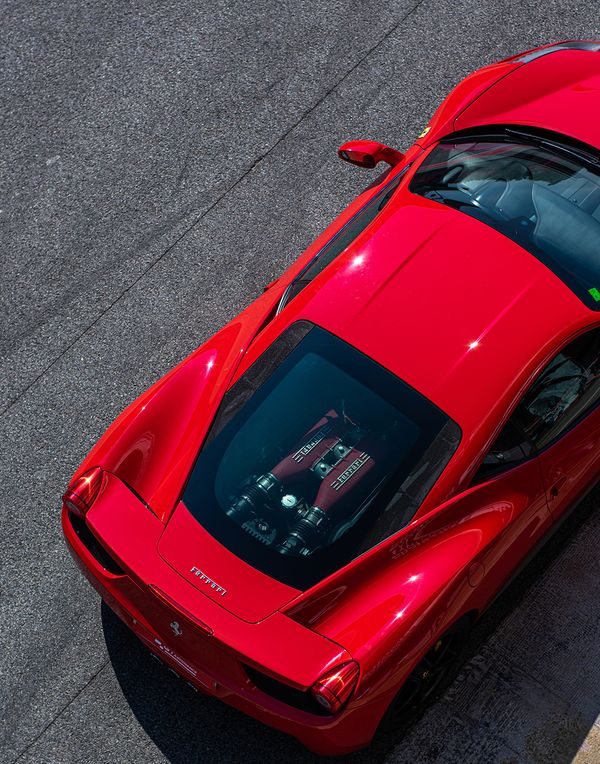 Discover How Leonardo Diagnostic Tool Got Started!
Nicks Forza Ferrari is the North American distributor for the Leonardo Diagnostic Tool. We are dedicated to providing our customers with the best possible experience before and after the sale. We are Ferrari engine builders and custom Ferrari builders we understand what it takes to operate a workshop.
We have had a long term relationship with Accinni SRL in Italy, Leonardo & Galileo tools are always in stock in the USA . There is no wait time for shipping. We ship worldwide and have a huge international client base. We use WhatsApp for messaging or calls so if you need to get ahold of us outside the USA we make it simple.
We understand that high end exotic cars deserve a tool for this purpose. Our focus is Ferrari Maserati Lamborghini McLaren & Aston Martin, yes we have other brands but this is what we are the best in the world at so if you are working on these cars we should be working together to help you service these cars.
See The Leonardo Diagnostic Tool In Action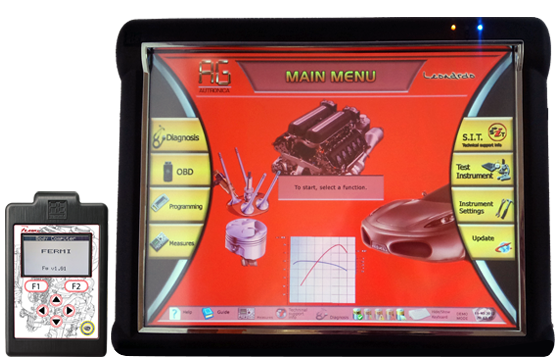 Diagnostic Car Tool
MCLAREN DEALER LEVEL DIAGNOSTIC TOOL NOW AVAILABLE!
Ferrari / Maserati / Lamborghini customers know that if they are not going to the dealer they are going demand the best tool on the market for accurate dealer level data on their prized exotic car and will ask you.
Do you have a Leonardo?
What is your answer?
Can you afford to have those clients go to the dealer or another facility that uses a Leonardo.
Our diagnostic tool company is committed to providing our clients with the most up to date software. We also offer technical support both online or via telephone so that you always receive the help you need. We can log into your Leonardo Diagnostic Tool in real time for support as well. Your yearly subscription provides you with access to our leaders in high end exotic vehicle diagnostics. We provide training classes twice a year to help grow your business and to get dealer level training on these high end exotic automobiles.
Our car scanner software features true hardware with a 15 inch LCD touch screen and bluetooth interface
Our diagnostic car tool includes automatic search and diagnosis of all on board control units with a single button via OBD2
Our car diagnostic equipment diagnoses via OBD, GFA, ISO 1 OR ISO 2 connections. The Leonardo Diagnostic Tool is ready to handle the day-to-day tasks for independent workshops or dealerships. Our auto scanner tools service Ferrari, Maserati, and Lamborghini trade-in vehicles.
We've included the features of the Leonardo diagnostic tool on a Ferrari 458 as an example:
View engine parameters in real time! One button "Quick Test" Check components Activation, deactivation on Engine, gearbox components, cycle tests etc.
The ability to adapt and code control modules. Our automotive diagnostic tool reads errors, deletes errors, and prints to a USB key.
Looking To Get Our Diagnostic Tool? Talk With Our Team!
Leonardo Diagnostic Tool is the industry standard when it comes to diagnostics and repairs for high-end sports cars. We offer comprehensive diagnostic coverage for Ferrari Maserati Lamborghini McLaren & Aston Martin vehicles, as well as a wide range of other luxuries, makes, and models. Our team of experienced technicians is dedicated to providing the highest quality service possible, so you can rest assured that your car is in good hands. Access to our technical support staff, which is available both online and over the phone, is included in our automobile diagnostic tool coverage. Over 12 other exotic European cars are also serviced by our diagnostic car equipment and scanner software. Gift your shop with an upper hand in exotic car knowledge, and invest in Leonardo Diagnostic Tool today!